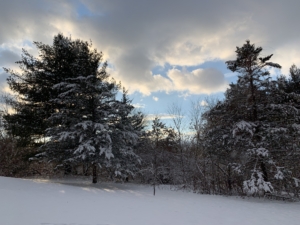 If Amherst College does not open, is delayed, or has an early closing for any emergency or emergency weather situation Woodside will follow suit (rare)
The Center hours may, infrequently, be adjusted due to weather conditions.
In the case of snow there may be a delayed opening, early closing or full day closure. Early closures will be determined no later than 12:30 on "snow days".
Staff will let families know through the Brightwheel application to be on alert on days of worsening travel conditions.
The Director will use area forecasts as a guide. On days of questionable weather, please check your Brightwheel app for any updates. 
Any changes in Amherst College hours can be accessed by calling their recorded announcement at either:
Local Weather Line:  413-542-7669